Houston is one of the most diverse cities in the United States and the city's multi-ethnic, bustling energy is reflected in the sounds of The Suffers. The eight-piece soul and funk band puts on a powerful show of Gulf Coast Soul.
The Suffers' tight horn section and percussion is expertly topped by the vocals of Kam Franklin, who can shift from sweet soul ballads to belting funk songs effortlessly. The band is also notable for its inclusion of Latin rhythms, including cumbia and the sounds of Tejano queen Selena. Established in 2011, the band has played over 300 shows in the past two years and puts on a performance as big as their home state.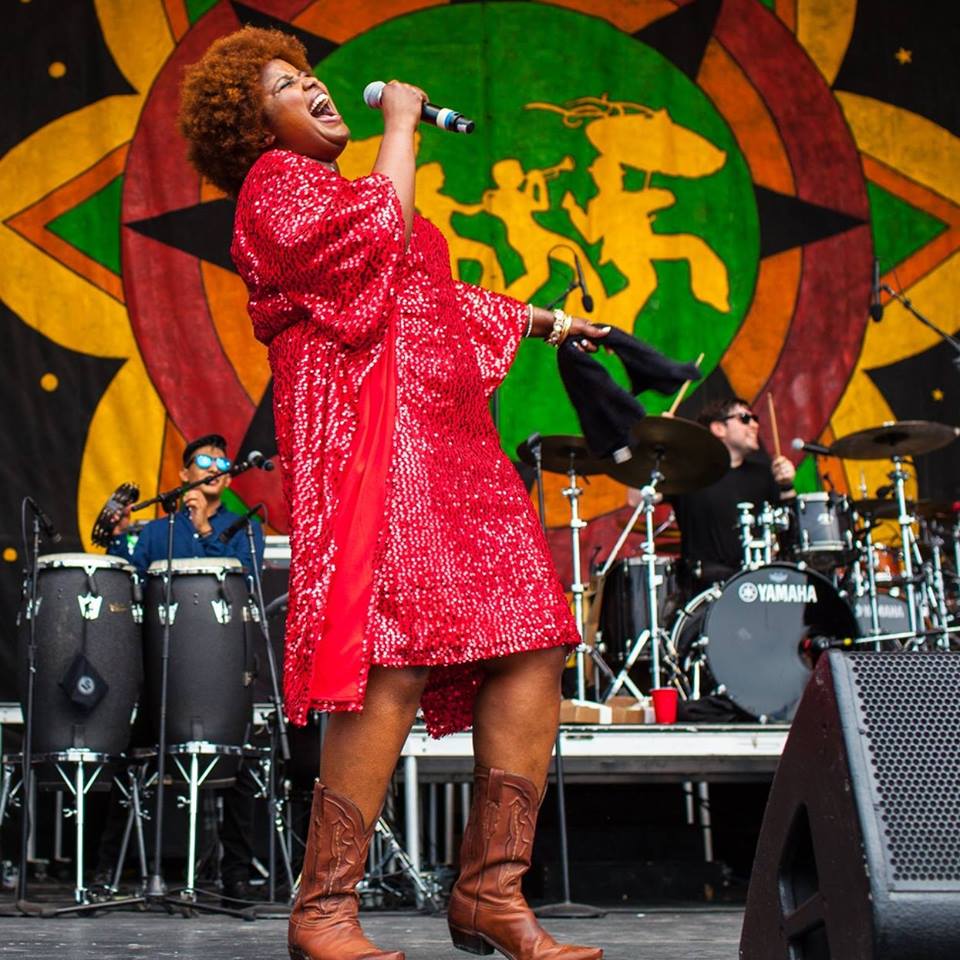 Opening for The Suffers are locals Ikebe Shakedown, whose soaring, cinematic soul stands alone. The instrumental group is anchored by a four-piece rhythm section and a hardcore horn trio. The group's latest record, The Way Home, was released on Colemine Records in October.
The Suffers and Ikebe Shakedown will be at Baby's All Right, Saturday the 21st of April.
Tickets: TicketFly