The weather is finally ripe for dancing and the rooftop at Bushwick's Our Wicked Lady is open for business. On Sunday, May 13, Rooftop Soul a Go-Go will put two great Brooklyn bands on high with a double bill fit for shaking and foot stomping.
The Jay Vons, who've put out several singles on Daptone imprint Wick Records, offer up heartfelt (but never cheesy) rock and soul. The four piece features members of Reigning Sound, Naomi Shelton & the Gospel Queens, and Robbers on High Street and are the first rock act to record at Daptone.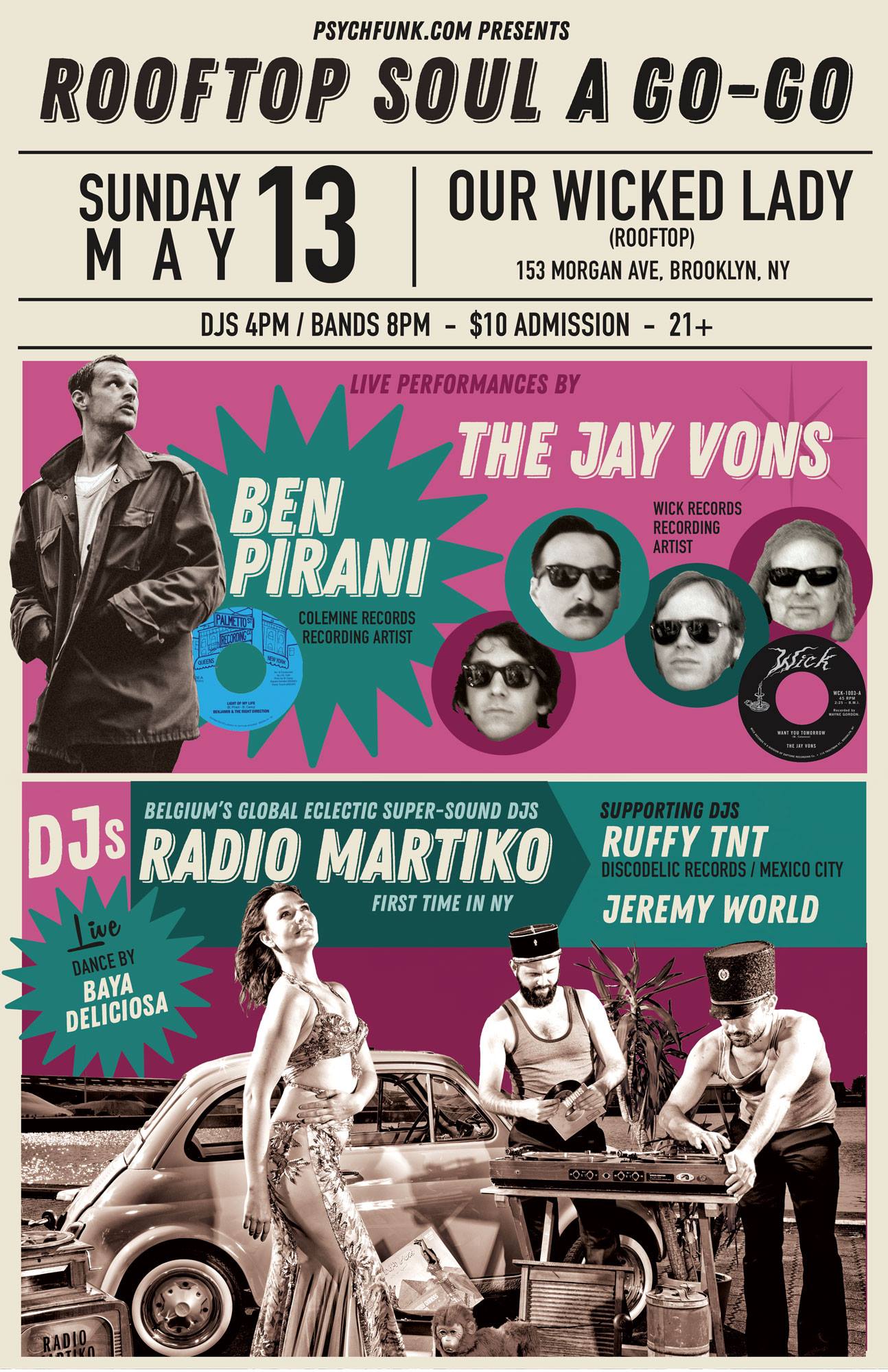 Ben Pirani and the Means Of Production will also take the stage. The group recently celebrated a new single on Colemine Records and will release a full-length LP later this year. Sweet and catchy, they are rough and ready like all your favorite Northern soul records.
Opening for both bands will be Belgium DJ group Radio Martiko, along with Mexico City selectors Ruffy TNT and Jeremy World.
Tickets are $10. DJs begin at 4 p.m. with bands taking stage at 8 p.m.
Details: Tickets / Facebook Event