There is certainly a reason to celebrate this week at BRIC's Celebrate Brooklyn! – two massive local bands will take the stage to showcase their unique blend of funky Afro-Latin rhythms. This showcase of New York bands exemplifies an only-in-NYC fusion of world music that combines diverse cultural roots with local musical ingenuity.
Headlining the free July 12 show is Brooklyn-based afrobeat legends Antibalas. Now in their 20th year, Antibalas is touring on 2017's Gold Rush – an expectedly powerful melding of funk, afrobeat and Latin sounds with a hint of futurism. Their groovy but incredibly engaging performances regularly feature dancers, eccentric costumes and a horn section that will blow your mind and eardrums.
Opening for Antibalas will be Colombian-Brooklyn quartet Combo Chimbita, whose debut record Abya Yala was released on local label Names You Can Trust last year. The band is steeped in traditional Afro-Latino grooves including porros, champeta and cumbia, adding in psychedelia, synth and funk for a distinct tropical futuristic vibe. Laid atop this swirling sound are the powerful and conjuring vocals of Carolina Oliveros, who plays guacharaca while belting what feels like an incantation to dance.
DJ Nickodemus spins between performances. Click the link below for the free BRIC show.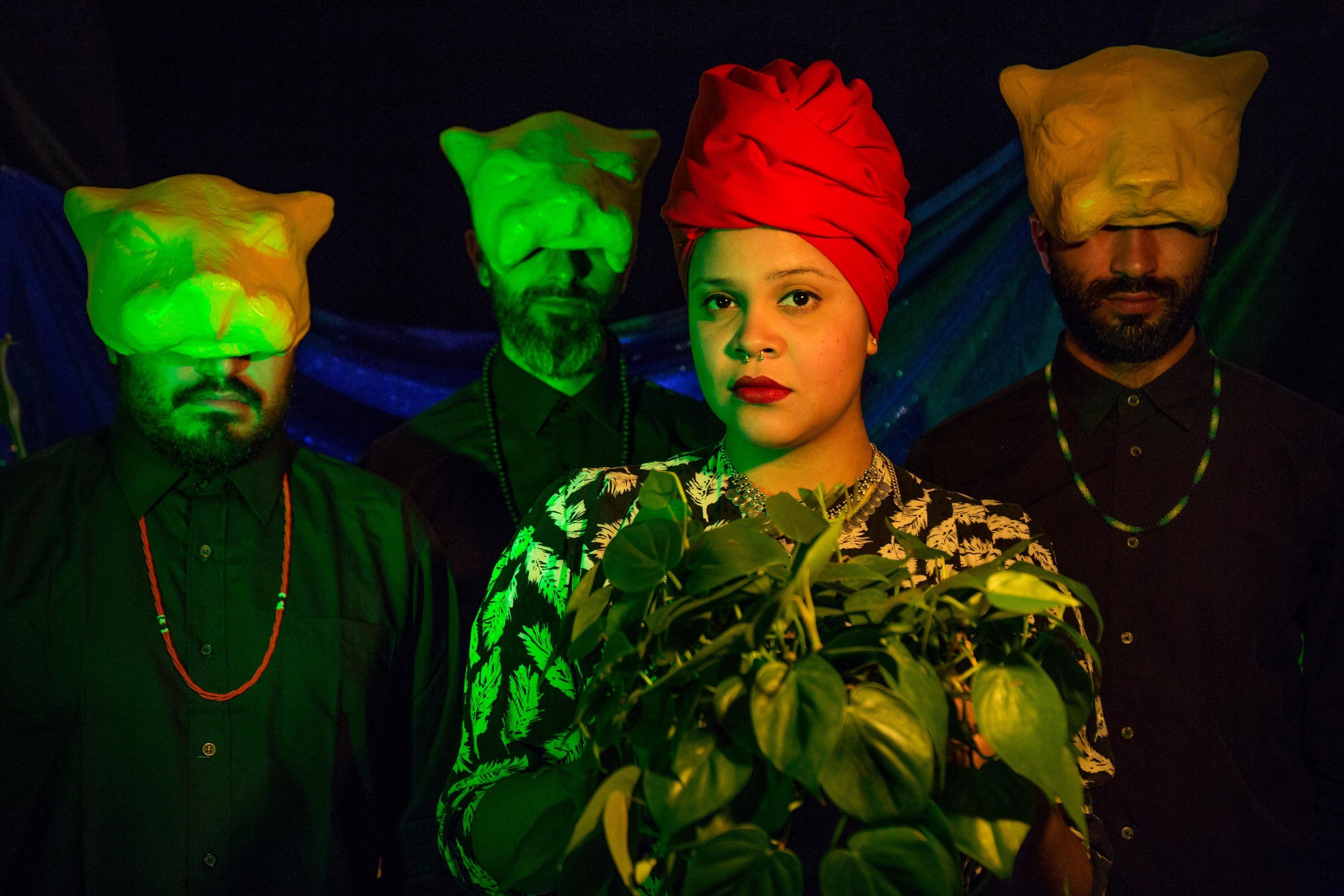 This BRIC performance coincides with the Latin Alternative Music Conference. Some LAMC-related shows of note:
July 10: Orquesta El Macabeo at Lincoln Center Midsummer Night Swing
July 10: Orquesta Akokan at National Sawdust
July 11: Gabriel Garzón-Montano, Tomasa del Real, Nicola Cruz, and Latin Bitman at Central Park SummerStage/Rumsey Playfield
July 12: Systema Solar, Very Be Careful, and El Freaky at SummerStage/Queensbridge Park
July 12: Orquesta Akokan at Lincoln Center Midsummer Night Swing
July 13: Mala Rodriguez, Ana Tijoux, and Girl Ultra at Celebrate Brooklyn!/Prospect Park Bandshell
July 13: Rana Santacruz at Barbes (11 p.m.)
July 14: Jorge Drexler, Trending Tropics, ÌFÉ, and DJ Ra at Central Park SummerStage/Rumsey Playfield
July 14: Dos Santos Antibeat Orquesta at Barbes ( (10 p.m.)
Free Show: BRIC